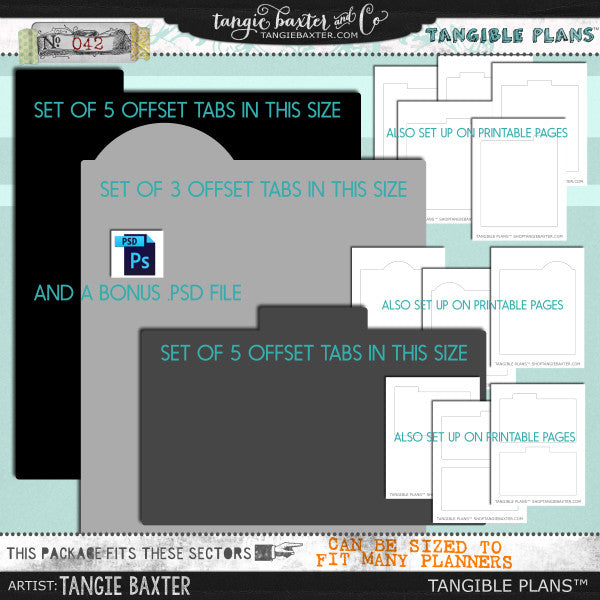 Tangible Plans™ {Add On No. 042}
Tangible Plans™
The Revolutionary new Planner & Template System
It's a Daily Planner, It's a Journal, It's a Calendar, It's Everything all at once!
watch the video below for more details...
This Add On Pack Contains:
3 sets of tabs approx 7 inches wide (can be trimmed for other size planners)
Bonus .psd to decorate your own
Printable versions you can print on scrapbook paper or gelli prints and cut out.
You can find all the add on packs in my Tangible Plans™ Store [
here
]. 
Organizing "life" just got a lot more exciting!
----------