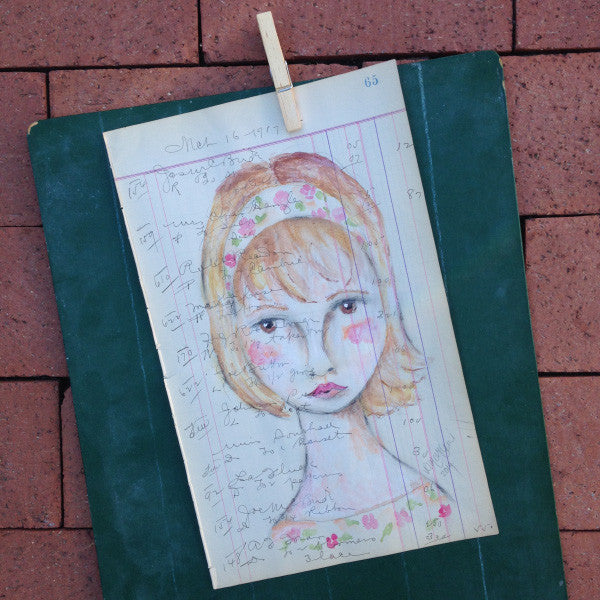 No. 65 Original Artwork on Antique Ledger by Rebecca (Price includes shipping)
Holiday weekend Spectacular! We have some original artwork by Rebecca McMeen. 
Rebecca is a professional artist and product designer. Her work has been seen in national magazines like Country Living and Better Homes and Gardens. She has also designed products for Disneyland, Hallmark, Ballard's and more. She ran a successful wholesale company for over 25 years manufacturing gifts and small home furnishings. This is a rare chance to own some of her original pieces for a limited time only!
This is an original one of a kind image hand painted on authentic antique journal ledger paper between 80 to 100 years old. Because of the age of the paper it has a beautiful golden brown patina and may include a few age spots, bent corners, ink splotches (from entries) which all add to it's upcycled, vintage richness. 
The ledger paper is approximately 7.25" x 12" depending on the slight size variance of the original ledger page.
This product will be shipped to you (price includes Priority Mail shipping with insurance and will be shipped within 48 hours).