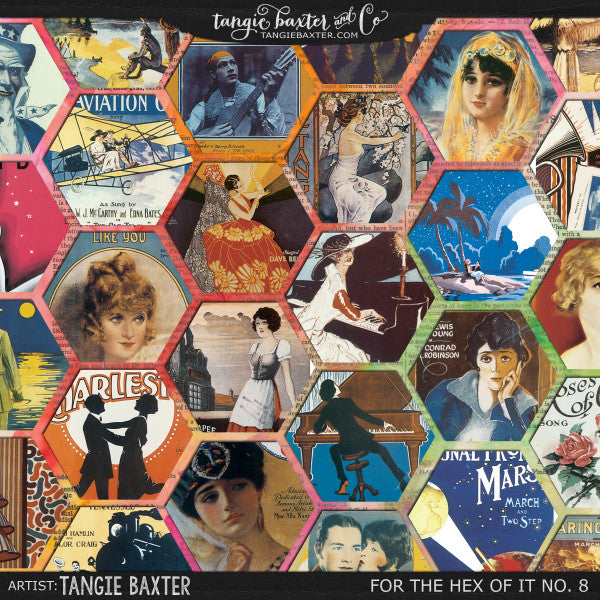 For the Hex of It No. 8
Just for the hex of it!
I LOVE these hexagon ephemera builders.
Infinite ways to build patterns and accents for your pages!
ART JOURNAL CARAVAN MEMBERS
You get these FREE, check the classroom!
Do you want to join us on the FINAL
Art Journal Caravan
? (You get lifetime access!).